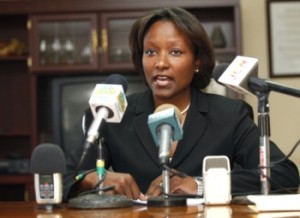 The DNA gets on ZNS news before the PLP!
Christie was placed just before the sports news.
BOY ZNS!!!? – KAYLESSA DEVEAUX-ISAACS do ya job gal! DO it for PAPA CLOWN! Cause Christie, Davis and ROberts along with the Bahamian people in the back for now, but they are all headed to the FRONT soon!!!!
It ain't DAMN LONG NOW!