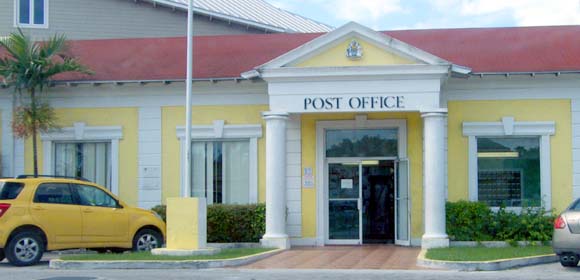 With the advent of new and advanced communication channels, the letter writing business is virtually dead.
The increasing reliance on information communication technology has been having such a negative impact on the mail business that the volume of mail has been declining every year, forcing the post office to rely more heavily on taxpayers dollars to fund such decreases.
I believe the time has come for the Post Office to become an entity unto itself, with the enabling legislation giving it the power to raise funds from other related sources.
As a direct consequence of the massive decline in letter writing, he need to find alternative revenue streams has become critical. New services must be launched as part of a serious thrust by the Post Office to diversify the range of products and services that it offer.
What changes has the Post Office implemented to allow it "to at least cover its expenses" in the face of reduced mail volumes occasioned by the almost non-existence of social mail and the aggressive campaign being waged by all the large mailers to replace paper bills sent via the post with electronic bills? Certainly, these combination of factors must have already forced the Post Office to re-examine how it does business.
The proliferation of internet shopping in recent years has created any number of package delivery entities, and in my view, the Post Office ought to see this as an area that can produce another revenue stream.
What about a prescription delivery service to assist people who are unable to physically collect their medication from the pharmacy? Couldn't the Post Office partner with participating pharmacies(this can in time include the pharmacies at state-run hospitals) on this noble concept? Payment for the delivery service would be made to the pharmacy at the time the prescription is paid for etc.
The GPO must mitigate the impact of technology on the postal industry. And the sooner the better for all.