Hanging out with Hubert Ingraham could hurt Minnis chances with the Bahamian people polls confirm…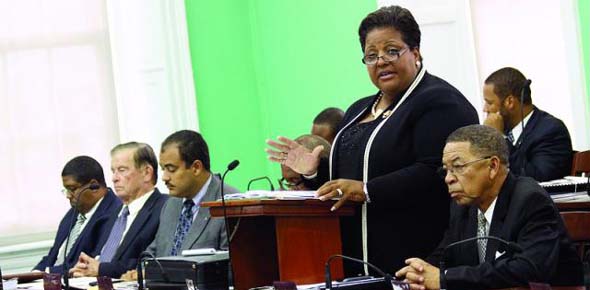 Nassau, Bahamas — Polls by BBB Analytics are confirming that if an election was to be held today for a popular vote for leader of the FNM among voters, Loretta Butler-Turner could out poll current Leader of the Opposition Dr. Hubert Minnis.

Butler-Turner is playing her cards right and is at every turn proving to have more gusto than present FNM leader Dr. Minnis.
On Parliamentary performance, Butler- Turner has truly brought sexy back to the FNM. She polled as the most popular FNM debater on that side of the Parliament.
Some polls noted that her eloquence and fiery retort against the Governing PLP is just what her special advisers proved will work for a first woman Prime Minister of the Bahamas.
What is also interesting is the fact that unlike most FNMs, Butler-Turner is cutting a new road for the Party.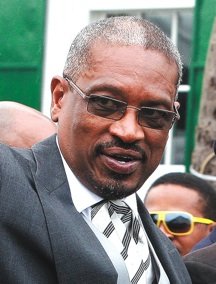 One observer told BP, "She is not hanging on the coattail of former Prime Minister Hubert Ingraham. Many would notice when Mr. Ingraham was to speak in Parliament, Butler-Turner delivered the most passionate tribute to the former leader, but when Ingraham presented his letter of intent to resign to Speaker of the House and held a press conference, Butler-Turner was not there. She didn't stuck-up around like the many "YES MEN" who are balls less! She stayed out of the shadow of the former leader and his collapsed Cabinet colleagues.
"This is good for the Long Island MP!
"What is also good was the fact that yet again, when the former Prime Minister hosted the Golden Boys last week, Butler-Turner was no where to be seen. She has avoided the cameras and is setting own new fresh image outside Mr. Ingraham's shadow. And again this is good for the FNM."
According to a well-known political strategist the moves by the MP for Long Island are the right ones, which Dr. Minnis have failed to make in his short term as leader.
"He is beginning to move just like Tommy T. He is making the same errors giving attention and room to the former PM who some believe have no intentions of giving up the leadership of the Party.
"Loretta by far is edging public appeal over the Killarney MP. She is distancing herself from failed leadership, which was rejected by the people on May 7th. Her advisers are making sure she is seen less around the FNM team who were riddled by bribery, scandal and corruption. She is having nothing to do with the former leader who left crime unabated, violence uninterrupted, unemployment staggering and an economy in shambles during his leadership for the past five years.
"Perhaps if Dr. Minnis cannot see that Hubert Ingraham is bad news for his good image, then he should step aside and let Loretta lead the FNM."
We report Yinner decide!