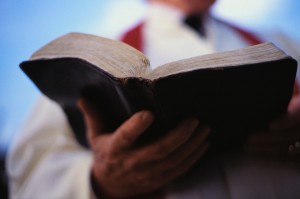 Nassau, Bahamas — A young minister of the gospel and newly married man had to quickly pack his bags and leave his church on a remote family island this week after he was caught in a compromising position with a female.
Sources on the Family Island tell us the preacher had recently moved to the island to take up residence.
The incident we can confirm occurred during Christmas week.
In fact, it was on Christmas Eve when a loving boyfriend and girlfriend (engaged) had just finished a nice outing and were proceeding to call it a night.
The girlfriend, who has the 'hots' for the married clergyman, followed her boyfriend home and tucked him in for the night. But rather than return home, she went to the pastor's house to begin a night of sexual festivities.
Now get this, the Pastor's youthful wife, who also was recently caught up in her own sex exercises with another man, was off the island at Christmas and thus made it all the easier for the clergyman's secret lover.
As the night passed, the boyfriend, unable to reach his woman, therefore decided to drive around town to see if she was ok. He got the shock out of his life when he saw her car parked by the pastor's house and not even a Christmas light on inside.
BP can report the angry man got out of his vehicle kicked down the door all to find his gal dressed in her birthday suit [BALD NAKED] in the bathroom trying to put her G-STRING back on!
The enraged boyfriend then got into a violent altercation with the minister, which resulted in him sustaining a cut over his nose. The shameful encounter woke up the community and what a talk that was on the island.
Dress in his ordained collar, next day [Christmas Day] the disgraced reverend could be heard in the pulpit preaching about Christ's birthday, but had nothing to say about the woman found just a few hours before in her birthday suit in his home. The evidence of the scuffle was evident as a big bandage covered his nose.
Later that day the reverend had to report to the island police station to "clear up the matter", trying to have the young man cool down by letting the police explain to him that he was "counseling" his girlfriend.
The pastor's wife was recently caught up in a scandal with a local bad boy. But get this: the girl involved with the pastor is the cousin of the man who was having relations with the pastor's wife.
The pastor was transferred out of the island this past Tuesday and is set to be reassigned to another church soon.
We report, Yinner Decide…