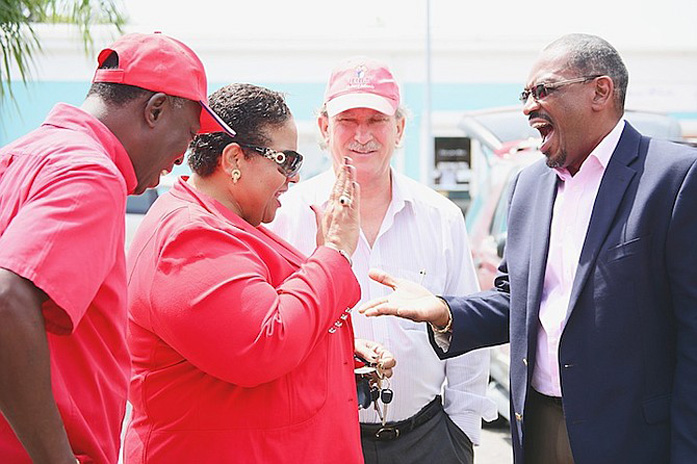 Dr. Minnis, Leader of the Free National Movement (FNM), issued the following statement embracing Loretta Butler-Turner in calling for unity in the FNM:
"The Free National Movement today welcomes the call of Loretta Butler Turner Member of Parliament for Long Island for all supporters of The Fee National Movement to unite and "to offer their support to our Party Leader Dr. Hubert Minnis and his leadership team in their effort to defeat the PLP and rescue the country". Yesterday's statement by Loretta Butler-Turner confirms our long standing belief that the party would unite after the convention and it proves that the FNM now stands unified,- and ready to take the fight to the inept PLP –
"As I said before, I am happy to support Loretta in her re-election for the Long Island Constituency. She is a part of the strong FNM leadership. Leadership that is focused on defeating the PLP and getting the Bahamas moving again. We are stronger when we are all together and so we welcome those FNM's who supported Loretta in the recent leadership race and assure them of their rightful places in the party. I will be the leader to all without exception.It will take everyone of us working together to defeat the PLP and return good accountable governance to our beloved country.
The PLP has been a grave and disastrous disappointment for The Bahamas.They have put our country in peril and it is clear that the Bahamian people want and need new leadership. Leadership that will focus on raising up all Bahamians, not just friends and allies of the PLP.Leadership that will restore our country's good name and put it on the path to peace. and prosperity We have heard the cry and the FNM is ready and willing to answer the call. We will provide a new and better Bahamas because people matter."