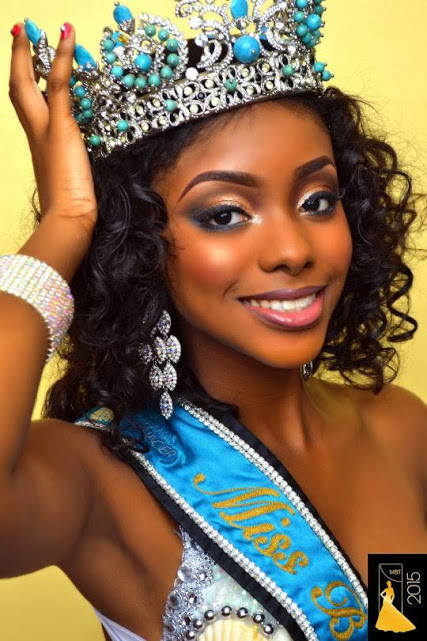 Miss Bahamas Teenager Organization Presents its 3rd Annual National Pageant and Development Program; under the distinguished patronage of "Ms. Kerel Pinder – Miss Grand Bahama 2008".
Nassau, The Bahamas – On Sunday, 19th June, 2016 a bevy of teenage beauties from throughout The Bahamas will compete for the prestigious title of Miss Bahamas Teenager 2016 with the hopes of becoming the nation's youth ambassador and represent The Bahamas at "Miss Teen Universe Pageant" in 2017. This year's pageant is under theme "Priceless Pearls, without a spot."
The Miss Bahamas Teenager Pageant will be staged from 8p.m. to 10p.m. The pageant will be held at Super Club Breezes Bahamas, Cable Beach in the "Sea Breeze Ballroom".
Tickets for the Miss Bahamas Teenager Pageant preliminary events; which include the Official Contestant's Unveiling, Swimsuit and Evening Gown, Costume and Talent Competitions; can be purchased as of Saturday April 23rd, 2016 at Eye Candy Makeup Store, Harbour Bay Shopping Center, between the hours of 10:30am to7:30pm. Tickets can also be reserved via WhatsApp number 242-429-7894 or from your favorite contestant. All tickets for the Miss Bahamas Teenager events and finale can be purchased from Eye Candy Makeup Store, Harbour Bay Shopping Center during their normal store hours.
For pageant enthusiasts, there are special package prices for each preliminary event. For all single preliminary competition events, tickets are $15.00 and all double header preliminary competition events, tickets are only $25.00. Costume Competition tickets are $15. Pageant Finale Tickets will be available at a price of $55.00 – VIP; $35.00 General Admission. All tickets purchased for the Grand Finale will be accompanied with a complimentary pageant booklet. Additional official pageant booklet will be sold at a price of $5.00 dollars at Super Club Breezes Bahamas, Sea Breeze Ballroom on Sunday June 19th, 2016.
The word on the lips of all the pageant aficionados is that the 2016 Miss Bahamas Teenager contestants are going to be "en pointe" as the teenagers have rumored it to be a MUST SEE competition. Who will be the "Queen Pearl" for the title and beautiful custom-made George Wittels dazzling crown? Some very intelligent, confident and purpose driven beauties will grace the stage for that opportunity to win the prestigious title of "Miss Bahamas Teenager 2016". We invite all students, families, friends, pageant lovers and most of all the Bahamian public to come out and support our youth.
The goal of the Miss Bahamas Teenager Organization is to achieve our mission by bringing out the personal best in each of our contestants through quality training and education. To promote the nation's finest teenagers through our annual national pageant program in The Bahamas. Our pageant development program consists of months of intense training, grooming, coaching and preparation that will conclude with the coronation of a youth ambassador who will represent our country at the international pageant and at promotional events throughout her reign. Our mission is to provide a positive forum for well-rounded teen girls who aspire to enhance their development through pageantry. We promote strong leadership skills and social consciousness among young teen ladies. We applaud academic achievement, encourage artistic expression and challenge young ladies to effect positive change in their world through humanitarian service. Most importantly, we desire that our teenagers discover their true purpose and find wholesome ways for fulfilling their true potential.