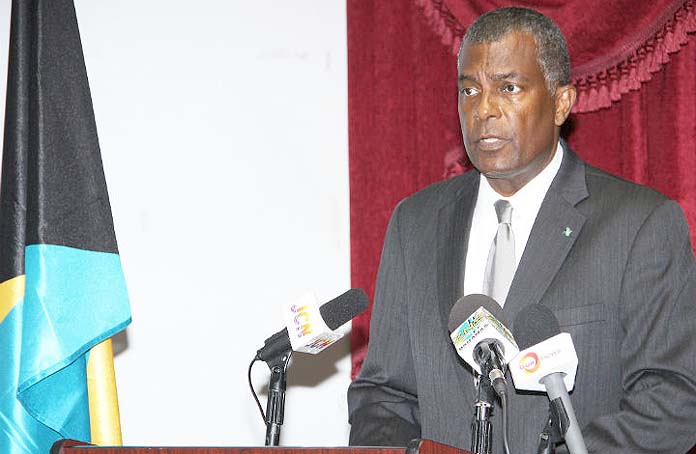 NASSAU, The Bahamas — Minister of Foreign Affairs and Immigration, the Hon. Frederick Mitchell, addressed members of the media during a press conference held at the Department of Immigration on Wednesday, June 1.
During the conference, the Minister discussed the population status currently at the Detention Centre on Carmichael Road. He said that as at June 1, there were 129 migrants being held at the centre.
The group included 46 Cubans, 42 Chinese, 17 Haitians, 8 Jamaicans and migrants from other countries including Ecuador, Ghana, Nigeria, Eritrea, Kenya, Honduras, Gambia, Surinam, Dominican Republic and Colombia. (BIS Photo/Patrick Hanna).