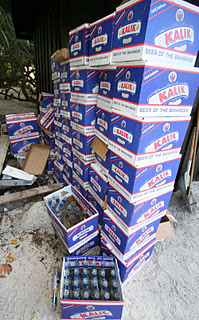 Jobs could go at another Grand Bahama Hotel
Freeport, Grand Bahama — There is terror in Grand Bahama tonight as concern looms about the loss of more jobs in the island's already severely depressed economy.
Sources at the Hutchison Group tell BP that more job losses are underway on one of the company's major tourism properties.
Sources tell us that residents are becoming concerned with the development, which we are told could be as bad as the mass Atlantis layoffs just before Christmas in 2009.
Hutchison's senior team flew to New Providence and sat in locked down negotiations with the Minister of Labour. To date, all inquiries to the government on those discussion have gone unanswered. In fact, Bahamas Press can confirm attempts to get an understanding of what is happening at the hotel in question have been replied to with "Decline to comment" responses.
This past Wednesday Hubert Ingraham told reporters that the economy of Grand Bahama is stable. However, only hours after the Prime Minister's statements, Old Bahama Bay terminated some 29 workers.
Meanwhile, workers on Grand Bahama are feeling an even deeper pinch of the recession. BP has learnt a government worker in the Office of the PM on the island has resorted to collecting bottles in order to pay the high electricity bills now slapped in the faces of the residents.
The woman, who is on the verge of joining hundreds who are now in darkness said, "There is no way I can keep up with these high electricity bills here on the island. The government told us they looking out for Grand Bahamians, but since the electricity crisis started, not a word of our plight has been addressed by the FNM Government."
We report Yinner Decide.