85-year-old GB man commits suicide?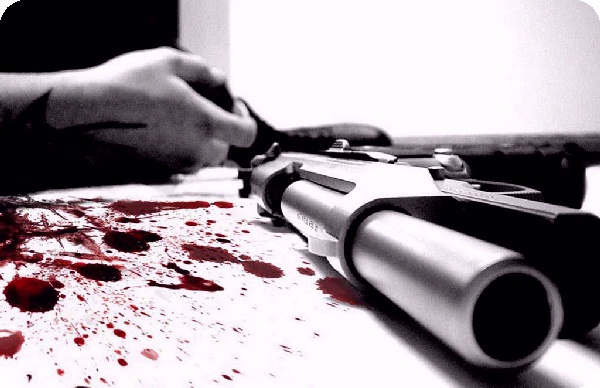 Nassau, Bahamas – Police are investigating another murder on Grand Bahama. According to reports sometime around 11:00pm, police received information that a male resident of Pinedale Eight Mile Rock was involved in an altercation with a group of men in the area.
Uniform and plain-clothes officers responded and, upon arrival at the home, discovered a male with stab wounds to the chest.
The fifty-year-old victim was transported by ambulance to the Rand Memorial Hospital where he was pronounced dead by doctor.

Police say the 85 year old killed himself? Now wait!
Police have identified the victim of the shooting incident that took place on Monday, 17th September, 2012 in the area of Fortune Bay.
The victim is identified as Jack Pfeifer aged 85-years-old of #18 Reef Close, Fortune Bay.
His wife discovered the deceased body on the porch of their home with a gunshot wound to the chest.
BP's next question is this: how old is the wife?
His body was taken to the Rand Memorial Hospital by Restview Funeral Home personnel and pronounced dead by doctors.
Another shooting victim in the capital
Three (3) men are in police custody after being found in a suspected stolen vehicle. The incident reportedly occurred shortly after 4:00 am on Wednesday 19th September, 2012.
According to police reports, officers of the Mobile Division were on routine patrol on Balfour Avenue and East Street when they attempted to stop the occupants of a white Toyota Corolla.
It is reported that the driver sped off which resulted in a police pursuit and the vehicle being intercepted on the service road south of the Independence Highway.
It is further reported that during the incident the occupants fired gunshots at the police, which resulted in one of the men being shot in the finger.
The suspect was taken to hospital where he was treated and discharged. Active police investigations continue.