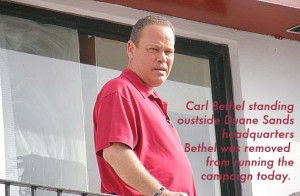 Nassau, Bahamas — There is now scientific proof, which affirms if an election was called today in the Bahamas, the Progressive Liberal Party will be called upon to form the government. The polling done by BP/Cardiff pollsters also confirms Perry Gladstone Christie's PLP would overwhelmingly win by a landslide.
The numbers are shocking to say the least as the Outgoing Free National Movement Government is becoming more and more unpopular by the day.
Crime and unemployment rocks the concerns of those polled and are issues number one plaguing the outgoing regime of Hubert Ingraham. The inability to create employment in four and half years have become the monkey on the back on the government, forcing even hard-line FNMs polled to collect their support to the DNA.
Bahamas Press can also confirm polls from the Free National Movement reported just last week confirms the government is polling under 25% in the popular vote across the country and among FNMs is riding an all-time low, where only 35% believes the FNM will be returned to government.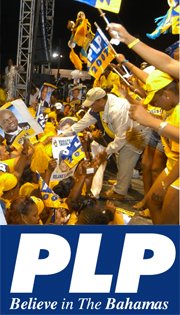 The news is not surprising at all when one assesses the overall bad management of the country by the FNM has delivered to the country since taking office in 2007.
The blatant corruption, the FNM's bad management at BEC, the selling of BTC, closing of the Hotel Corporation, the inability to collect garbage, the rising taxes [gas tax], increased license fees and the comatose state and bad management of New Providence Road Programme are just a few of the failed achievement of the Ingraham Government highlighted in the poll.
The news is so bad, business owners and former employees along East Street, Blue Hill Road, Prince Charles Drive, Market Street, and Robinson Road had all posted grave disgust over the government's bad management of the road project and vows to reject the Ingraham regime in a survey taken.
The news was so damaging for the FNM, that its has postponed its November National Convention to early next year and is now looking at a new election date for sometime in February 2012, just before Lent.