Nygard's daughter to dance with Valley Boys – Fashion Mogul believes its time to take Junkanoo across the world in a big way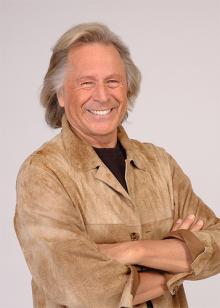 Nassau, Bahamas — Fashion mogul Peter Nygard is once again throwing his support behind the Junkanoo Corporation of the Bahamas and assured Chairman Silbert Ferguson of his continued support for the community.
Over the weekend Mr. Nygard joined the JCNP Chairman to talk about culture and its impact around the world.
Nygard described Junkanoo as the Olympics of festivals and expressed that expressions of such by the community are the attractions of the world.
"As in Brazil and in Trinidad, Junkanoo is a major cultural event of the country and here is something that demands our attention is finding ways to sell it better. We must ask ourselves how can we make it more sellable to the world for such events to attract people from all over and it is that experience the people of the world seek when they come to a country."
Mr. Nygard believes more can be done to promote Junkanoo around the world and pointed out that he believes its promotions are far less than in Trinidad and Tobago.
"I think there is a real big opportunity to promote Junkanoo and let the world see this great expression of culture. I don't think the world knows nearly enough of Junkanoo," he said.
In response Mr. Ferguson thanked Mr. Nygard for his unflinching support for Junkanoo and in particular to his administration supporting the community at a time of great need.
Peter Nygard has joined corporate sponsors like BTC, who just this week made a $850,000 five-year commitment to sponsorship of Junkanoo via the JCNP.