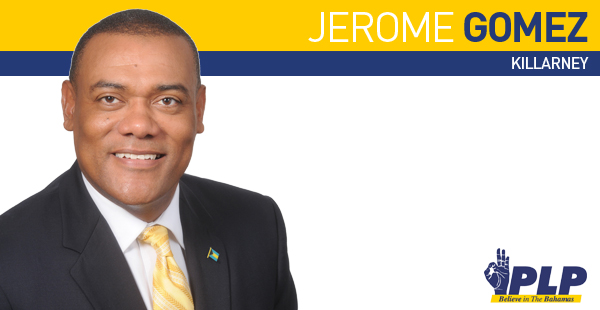 STATEMENT: I wish to address disingenuous and scurrilous remarks being made by the Rt. Honorable Prime Minister Hubert Ingraham and the FNM over the past several weeks at their constituency office openings which at every turn try to brand the PLP as a political party of uneducated, corrupt, dishonest men and women, rushing to get their hands in the "cookie jar".
The prime minister also attempted to tie the PLP's theme of "Gold Rush" to heart of the country's crime, drug and criminal problems. How utterly ridiculous! These remarks amount to nothing more than a weak and feeble attempt to distract the voting public from the very real and pertinent issues of crime, unemployment, and the economy.
As a proud first time candidate for the Progressive Liberal Party, the oldest political party in The Bahamas, I would be the first to acknowledge that there exists imperfections in every political organization or individuals that make up these organizations.
The PLP is no exception, nor is the FNM. I am a member of the PLP because it puts Bahamians first and its record of people-centric policies speaks for itself.
To attempt to deny that the PLP has played a major role in the national development of the Bahamas and its people, to deny that many great Bahamian heroes were birthed out of the PLP, could be likened to denying one's own existent.
After all, it was this very same PLP that first gave Mr. Ingraham the opportunity to serve as a member of its National General Council, as national chairman, as a Member of Parliament and cabinet minister.
It can be said that Mr. Ingraham cut his political teeth in the PLP, and now he wants to infer that it is a political party not worthy to have talented Bahamian men and women like, Jerome Fitzgerald, Dr. Daniel Johnson, Cleola Hamilton, Hope Strachan, Dr. Kendal Major, Khaalis Rolle, attorney Dion Smith and Arnold Forbes and others in is ranks.
The PLP is rich in intellect and talent.  It attracts the brightest and the best the Bahamas has to offer.  It is a party that rejuvenates itself every five years.  The PLP made Mr. Ingraham a good politician and the FNM has made him a bully.
The FNM has governed the Bahamas for fifteen of the last twenty years and must therefore take responsibility for many of the country's ills.
I implore Mr. Ingraham to cease and desist from these disingenuous attacks on the PLP, its candidates, and the tens of thousands of Bahamians who support the PLP and simply speak to his government's performance over the last five years.  The PLP of 2012 with twenty two new candidates is not the same PLP of the 1970's and 1980's, of which Mr. Ingraham was an integral and influential member.
This PLP of 2012 is a reinvigorated, reenergized party of dynamic new candidates and experienced members of parliament who are ready to govern on day one.