The FNM Rearranges Deck Chairs on the Titanic; Symonette is the Latest to Jump From Sinking Ship, in Bid to Avoid Conflict of Interest Charges
12th January 2012
FOR IMMEDIATE RELEASE
Hoping to avoid a flood of new questions about major conflicts of interest and his role in the millions of dollars in cost overruns related to the roadworks, FNM Deputy Prime Minister Brent Symonette announced he would not seek re-election.
Under Hubert Ingraham's protection and with his encouragement, Symonette has never missed an opportunity to use his public office to increase private gains.
In particular, Bahamians were angry to learn that Mr. Symonette, whose family has major financial interests in the shipping business, had chaired the committee on port relocation.  The FNM eventually chose Arawak Cay, although a serious study ranked that location 6th out of 7 possibilities in desirability, and the FNM had promised in their 2007 Manifesto to develop Arawak Cay as a cultural center.
Unfortunately, this conflict between Mr. Symonette's public duties and private business interests has played out over and over again.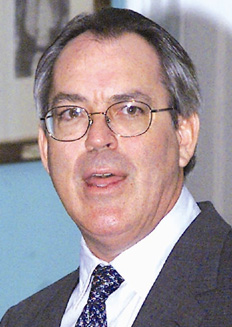 As minister with responsibility for immigration matters, he came under fire for the issuance of excessive work permits and what many believe to be fast-tracked citizenship applications that lacked transparency and were politically motivated.  The record reflects that neither the Prime Minister and Deputy Prime Minister feel compelled to answer repeated calls from the public for transparency on this and other matters.
Mr. Symonette has admitted his ownership stake in Bahamas Hot Mix, a company chin-deep in the controversies swirling around the roadworks' cost overruns and delays.
We in the Progressive Liberal Party note, with amusement, Mr. Ingraham's attempt to distance himself (and his party) from the conflicts of interest, and questionable conduct, of Messrs. Symonette and Deveaux, by chasing them off to operate behind the scenes.
Mr. Ingraham — if they acted improperly, they did so with your knowledge and blessing.
And believe us, Bahamians are ready to hold you accountable.