Wilchcombe didn't change his socks – We WONDER WHY?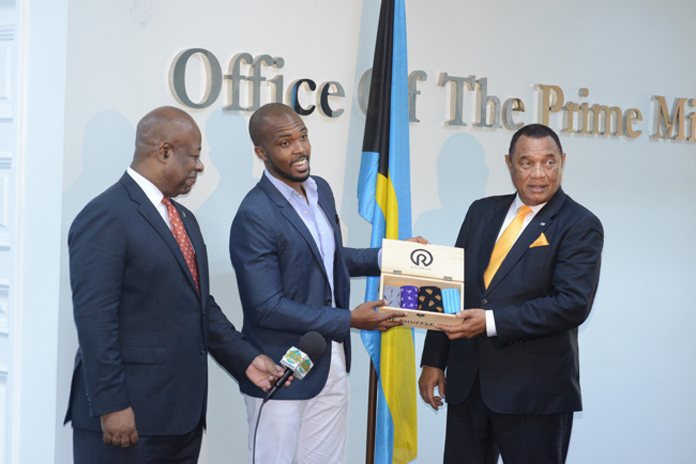 Nassau, Bahamas – Prime Minister and Minister of Finance the Rt. Hon. Perry Christie (right) receives a presentation of Bahamian-themed socks from Bahamian entrepreneur, Jarrel Hall (centre) during a courtesy call at the Office of the Prime Minister, on September 26, 2016.
This was really great news as another Bahamian heads to the top.
Also pictured is Minister of Tourism the Hon. Obie Wilchcombe. He though unlike the PM didn't change is socks into the new beautiful Bahamian brand. Maybe because he doesn't see himself as a Bahamian or perhaps he had toe-jam or both! Ahhhh well!
But Mr. Hall must be celebrated. He created his new product while he was studying in China. The socks are currently sold in select boutiques in Nassau, and a young female Bahamian entrepreneur manufactured the real wood box that they are presented in, as pictured.
This is great!