Later this afternoon near sundown we can report a ROGUE off duty police officer, now under investigation of alleged corrupt nefarious activities; caught himself in an argument with some individuals.
Sources on the ground tell us, while at the event, the ROGUE officer was stabbed. Eyewitnesses allege, the off duty officer then drew a weapon and discharged several shots hitting two persons. Both victims taken to hospital were treated and discharged.
 The ROGUE officer fled the scene of the crime and from our contacts at PMH, never showed up at the hospital to nurse his injuries.
We understand police are on the hunt for the rogue officer, who is now wanted for questioning in this incident, along with others matter now under investigation by the Force.
BP is live in South Beach reporting.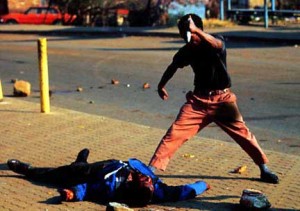 Nassau Bahamas – Bahamas Press is reporting tonight a stabbing, which resulted in two civilians being shot at a Party in the Southern Blue Hill and Marshall roads south area.