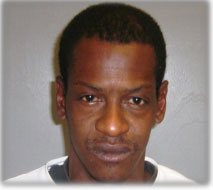 YESTERDAY afternoon, around 1:45pm a 25 year old male resident of Freeport turned himself in at the Central Police Station where he was arrested for questioning in regards to the fourth homicide for the island this year, 2012 that occurred in the Hearn Lane area approximately 1:00am on Sunday 9th April, 2012.
Then at 9:00pm yesterday evening, Drexton Belony DOB 9th September, 1993 of Forbisher Circle, Freeport, one of the two men for whom APBs were issued this afternoon, was brought to the Central Police Station by members of the community where he was arrested and taken into police custody in relation to the death of the 38 year old Freeport resident on 9th April, 2012 as aforementioned.
As the investigations continue by officers at the Central Detective Unit, we (the police) are renewing our appeal as the search for a third man, Raymond Tyrone Hudson age 39 years of Freeport is intensified – please note 'wanted' poster sent on 10th April, 2012.
WANTED FOR MURDER & ARMED ROBBERY
RAYMOND TYRONE HUDSON A.K.A 'CRAZY' AGE: 39 YRS DOB: JANUARY 25, 1972 #49 BAYBERRY LANE, FREEPORT, GRAND BAHAMA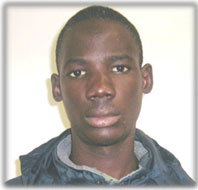 Description
BUILD: THIN
HEIGHT: 5'8'"to 5'11"
WEIGHT: 150lbs to 175 lbs
COMPLEXION: MEDIUM BROWN
NATIONALITY: BAHAMIAN
HAIR STYLE: LOW HAIR CUT
HAIR COLOUR: BLACK
Subject is wanted for questioning by the Grand Bahama Police Department reference to murder and armed robbery.
Anyone with information on the whereabouts of this individual please contact the nearest police station or call 911 or 919.
SUBJECT IS ARMED AND EXTREMELY DANGEROUS. DON NOT APPROACH IF SEEN. CALL 911 OR 919 OR THE NEAREST POLICE STATION!
Meanwhile here on New Providence around 10pm  a BREAKING UPDATE to BP CONFIRMED THAT AROUND THAT TIME LAST EVENING AN ANONYMOUS CALLER REPORTED THAT A MALE WAS SHOT AT JOHN STREET AND LEFT IN A RED VEHICLE. THE VICTIM WE ARE TOLD DROVE TO THE NEAREST POLICE STATION WHERE OFFICERS ATTENDED TO HIM AND CALLED EMS SERVICES.