News reported right now on Bahamas Press social media pages…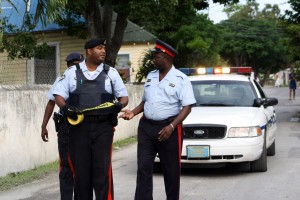 Nassau, Bahamas — Breaking NEWS REPORT coming out of New Hope and Resurrection Drive at this hour we can confirm is the scene of a shootout with police and at least one gunman now down on the ground.
Breaking News coming into BP right now confirms the incident began near the Phoenix Chinese Restaurant just minutes ago, when police attempted to stop a gunman and three occupants in a stolen Honda in the area. The suspects fled after seeing officers. They fled on foot with one discharging his weapon in the direction of the officers – He was taken down with three shots to the body. His condition is unknown.
The shooter is now on the ground and the others are in hot pursuit by police. Bahamas Press warn residents to avoid the area…. MAN DOWN!!!
Valley Boys Backline Leader dies in Florida –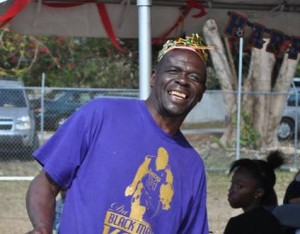 Bahamas Press is reporting at this hour the passing of Valley Boys backline leader Yorick 'Joe Black' Brice
Brice died yesterday in Florida as he attended doctors on a medical condition.
Today in tribute to his passing members of the Valley Boys joined the Labour Day Parade with white shirts and black ribbons as they played the tune – "I'll Fly Away".
In tearful words from his son Yorick Jr wrote, "Words can't express what you mean to me, I was hoping and praying for you to come back to me, but God had other plans. It's so hard, I never felt so much pain, feeling so empty, [and] apart of me is gone. I [will] try to be as strong as you were. Love you Dad.
May he rest in peace.
Defense Force Vessels intercepted 74 illegal nationals in the country yesterday.
The group was on a wooden vessel.
They were spotted near Long Rock Cay in the Exumas. Now we have a base in Inagua – How did this boat pass the Southern Base and end up near the Central Bahamas is the great mystery! Some 57 men and 17 women were detained.
Murder #54 and this one is a woman with dreadlocks stabbed multiple times…

The body of a female with dreadlocks was found unresponsive in waters at Montagu Beach this morning.
According to reports around 7:20 am the female was discovered on the shoreline east of the Nassau Sailing Club, with multiple stab wounds to the upper body.
At present, police are uncertain of the circumstances surrounding this incident and are appealing to members of the public who may have any information regarding this incident to contact police.
Additionally, police are encouraging family members who may not have seen a relative overnight, to contact police.
WE REPORT YINNER DECIDE!