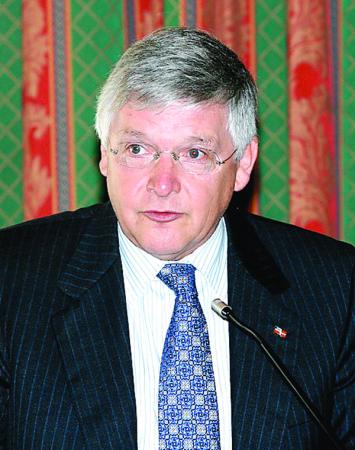 The approval of Ian Fair as Chairman of the Grand Bahama Port Authority, a company with quasi-governmental powers, is just another disgraceful last minute example of Prime Minister Ingraham placing petty politics above the best interest of Bahamians.
The PLP condemns the timing of such an important appointment on the eve of a general election. In his usual high handed and arrogant manner, the Prime Minister failed to consult with the Leader of the Opposition and the broader business community of Freeport.
This approval is another example of Hubert Ingraham's desperate attempt to fool Bahamians, especially the people of Grand Bahama, with a last- minute strategy to paper over problems.
Given the gravity of the challenges facing Grand Bahama and Freeport in particular, such an important appointment should have been left to the incoming government.
The Prime Minister has squandered his five year mandate to address the concerns of Grand Bahama so this last minute decision is simply too little, too late.