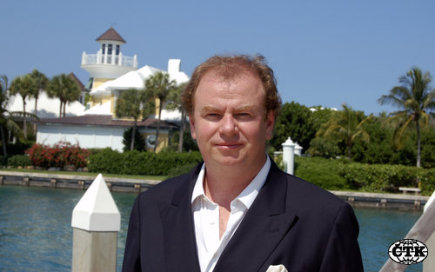 Kozeny won his bid in Privy Council this morning

London – Czech financier Viktor Kozeny is "very satisfied" with the British Privy Council 's decision that he does not have to be extradited from the Bahamas to the USA where he faces bribery charges, Kozeny told CTK today.
Kozeny said he believed this would eventually exonerate his name.
He went on to voice the hope that one day he would return to the Czech Republic.
"I am very satisfied. I believe that the decision will put a final end to the case," Kozeny said.
"It is the definitive confirmation of my having always proceeded within the legal bounds and that I have never breached any law," Kozeny said.
The Privy Council, a final court instance of some former British colonies, including the Bahamas, has rejected the U.S. appeal against the verdicts of Bahaman courts that dismissed Kozeny's extradition.
The U.S. authorities suspect Kozeny of large-scale bribery within the Azeri oil industry privatisation over a decade ago. U.S. investors then invested 350 million dollars in the operation aimed at gaining a stake in the Socar oil company. Azerbaijan, however, finally did not sell it and the investments became invaluable.
Kozeny pleads not guilty and insists that U.S. anti-corruption law does not apply to him as a foreigner.
"It is the end of the affair and it means a total exoneration of my name," Kozeny said, adding that the verdict of the London tribunal "was very complex and has confirmed our legal view in all respects."
"I could not expect any better outcome," Kozeny said, regretting that the whole case had cost him "a great deal of effort and financial means."
Kozeny said he believed that the case should be a "warning for future generations."
"I hope present-day young people will not have to face what I have faced," he added.
In autumn, the Prague High Court will deal with the appeal against the verdict that convicted Kozeny of large-scale fraud and sent him to ten years in prison two years ago.
"This is a purely political trial and a political order against my person," Kozeny said.
"It is a pure invention without any legal foundation and it is a matter of time when it will collapse," Kozeny said in connection with the other case.
He said he hoped he would return to the Czech Republic one day.
"I hope everything will change and that one will be able to effectively contribute to the Czech Republic," Kozeny said.
In July 2010, a Prague court sent Kozeny, former Harvard funds president, and his business partner Boris Vostry in absentia each to 10 years in prison for the damage of 16 billion crowns they caused to the Harvardsky prumyslovy holding.
The two have to cover the damage, the court decided.
Kozeny and Vostry were tried as fugitives. Kozeny, now an Irish citizen, lives in the Bahamas and Vostry in Belize.