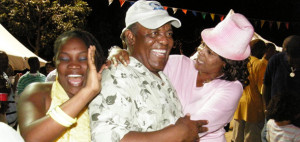 Sources now on the ground of Murphy Town  and Dundas Town, Abaco tell us the power supply in those communities are suffering without power supply at this hour and the summer is not here.
We can tell you after spending millions in taxpayers' dollars to build a power plant on the island by foreigners; the government to-date still cannot seem to supply adequate power supply to the people of ABACO.
It is a 'dutty' shame and a damn disgrace to see how the outgoing government headed by Hubert Ingraham has disrupted the lives of residents, guests and businesses on that island.
We call on the government to restore power to the people of Abaco. And we call on the people of Abaco to register to vote posthaste.