Bahamian Man on $1 Million Bond in Houston Texas for Brutal Attack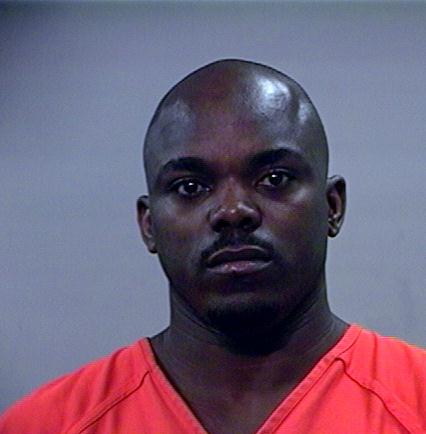 Nassau, Bahamas — A 37-year-old Bahamian man is being held in The Brazoria Texas County Jail on over $1 million dollar bond after assaulting his estranged wife and a male friend with a cutlass and a gun.
Sources say that Mario Young's wife, who is also a Bahamian, filed for divorce just six weeks ago after she said she got tired of covering his extramarital affairs for the past seven years. His charges range from Aggravated Assault with a Deadly weapon, Burglary and Tampering with evidence. It is believed that kidnapping charges are also pending. (Google: Brazoria County Jail Search; then click Jail Search by Defendant –Brazoria County; then when you get on the page type in Young, Mario and click submit; then click Jail ID to see charges and mug shot)
Rumours have been circulating that Young caught his wife in bed with another man before the alleged incident occurred. However, sources claim that this is not the truth.
In fact, evidence was produced that (one) of Young's Caucasian –American sweethearts – Chrystal Tamez, posted his initial bond before he was rearrested and additional charges were added.
His bond was hiked up to $1 million. (On Brazoria County page on left hand side, click select another search type and then click Sherriff Bond search; enter Young, Mario; click on case number to see Chrystal Tamez registered as person to post bond).
The brazen adulterous relationship with Tamez is also evident on her Facebook Page photos where her profile photo shows her and Young snuggling up in a bar in late October. See Link here… https://www.facebook.com/photo.php?v=312918840510&comment_id=37021648&ref=notif&notif_t=video_comment#!/chrystal.tamez?fref=ts
Young, a graduate of St. Augustine's College, is also a graduate of Oakwood University in Huntsville, Alabama.
The couple's first divorce hearing was on Wednesday, November 28th and it is alleged that Young was not happy with his wife's lawyer's demands.
His estranged wife is recovering in the care of her family.
The couple has one son together.
Young could be sent back to the Bahamas after serving time.
We report yinner decide!