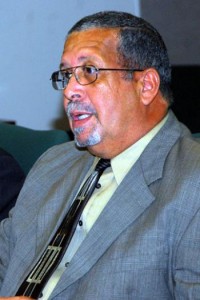 Nassau, Bahamas — Earth shattering news emanating from the executive offices of LIME BAHAMAS [BTC] tell us, some six hundred employees are set to lose their jobs at the telephone giant by the end of December.
Bahamas Press can report, approvals to dismiss the workers have been approved by the Cabinet of the Bahamas, and in short order packages will be issued to employees. The rightsizing exercise will be the first exercise carried out by LIME as the Corporation prepares itself for competition.
Sources in the executive suite tell us, major convulsions are already being felt at the Corporation.
We can confirm as of this Friday [4/15/2011] former ACTING President, Kirk Griffin, will spend his last day on the job. Griffin lead the company through privatization and his reward were the words by the new owners, "Don't call us, we'll call you." And that's that! Griffin, the Acting President turned adviser for a week is the first to face the guillotine.
Bahamas Press can also confirm in a meeting with the executives, LIME Bahamas first department shipped to Jamaica is its International Carrier Payment Centre. The move will result in the immediate slashing of Bahamian jobs by the end of May 2011 [NEXT MONTH]. ALL LOCAL STAFF IN THAT DEPARTMENT WILL BE SENT HOME TO SELL PHONECARDS!
Upon hearing the news of the department shutdown, we are told a male employee was admitted to hospital after falling sick upon hearing the news. We were also advised that that employee is already facing hardship as his wife had lost her job earlier in the year, and the couple's children are in studies abroad. TOUGH LOVE FROM PAPA!
Meanwhile, LIME BAHAMAS revealed its "INTEGRATED TEAM"; that's what the Nassau Guardian wrote on Tuesday morning. What they didn't tell you was that that team of nine women and men are indeed the "NEW Management Team", which is set to replace all department heads at the Corporation. We are told from executives inside, "They hired the FOREIGNERS while the Bahamians are being thrown out in the cold." TOUGH LOVE FROM PAPA!
In a meeting with executives, union leaders and staff this week LIME BAHAMAS executives had nothing to say. They answered no question, they told the press nothing. They even resisted giving ZNS an interview this week. SAD ISN'T IT?
Hubert Ingraham, the FNM and the TORCH [The Tribune] SOLD BTC BACK TO THE BRITISH and soldout THE BAHAMIAN PEOPLE for pennies!
Twenty Two FNMs – INCLUDING KENYATTA GIBSON voted "YES" TO SELL OUT BAHAMIANS! Don't forget it!
AND WE 'GA' CHANGE DAT! A ROYAL COMMISSION IS HEADED TO THE BAHAMAS FOR PAPA AND HIS BOYS!!! SOMEONE GERN TA JAIL FOR COLLECTING THAT 3% FINDER'S FEE!