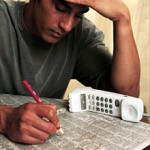 Nassau, Bahamas — We now know more than 13,000 people between the ages of 18 to 30 are unemployed in the country, the figure comes after some 12,800 persons applied for the Government's Job Initiative Programme.
Prime Minister Rt. Hon. Hubert Ingraham launched the plan during the budget debate.  According to Minister for Social Services, Dion Foulkes, some 12,800 persons  have signed up for the programme, which guarantee a one year salary by the government.
Some 3,000 applicants are to be enrolled in the initiative, however with the overwhelming list now applying for the programme, almost 10,000 applicants would be turned away.
With the government boasting of its massive naturalization and work permit numbers, today's figures revealed a telling story of unemployment rocking the country.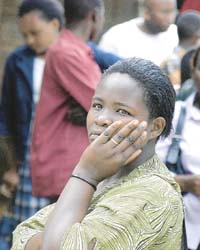 No unemployment numbers have been reveals since 2009, which would reflect the unemployment figures of 2008. And while work in the field to attain the new unemployment figures are in, BP is advised the Department of Statistics have no approval by the Ministry of Finance to release the new number. Sources tell us unemployment is well above the 2009 numbers.
In 2009 unemployment stood above 14% nationwide, almost doubled since 2006. Some believe the numbers are well above 20%. With over one hundred and fifty businesses having registered to support the government efforts to assist the unemployed, we know many will be left behind by the weak attempt to employ residents before a general election.
Prostitution by far continues to be the second largest employer in the country next to the government. Look what the FNM lead by papa has brought the young people to.