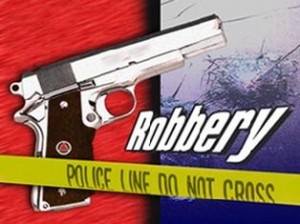 UPDATE ON MURDER #281 which happened Saturday: POLICE SEEKS THE PUBLIC'S HELP IN SOLVING THE COUNTRY'S LATEST HOMICIDE
Police are requesting the public's assistance in solving the country's latest homicide that occurred at Palm Tree Avenue.
Preliminary reports indicate that shortly before 6:00pm on Saturday 20th August 2011, a man armed with a handgun entered Oltime Convenient Store located on Palm Tree Avenue, where he held the proprietor and a number of persons at bay, and demanded cash. The proprietor attempted to remove the cash from a cash register, and was fatally shot in the neck by the gunman. The gunman then fled on foot in an unknown direction.
EMS personnel arrived on the scene shortly thereafter, examined the victim's body and found no vital signs of life. The victim is a dark male who appear to be in his late 40's or early 50's.
Police have launched an Island-wide manhunt for the suspect in this latest homicide. The suspect is being described as a male, 5' 9" to 5' 11" in height, slim built and of a dark complexion.
Police are appealing to anyone who may have information on this latest homicide to contact Police
Emergency at 911/919 or Crime Stoppers at 328-TIPS.
Active police investigations continue into this.