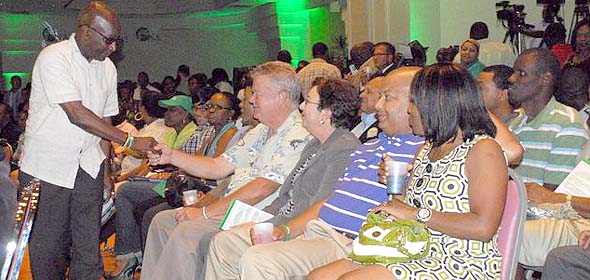 Nassau, Bahamas — Voters, who will never support the PLP have organized in the hundreds behind Branville McCartney.
Hundreds, and we mean hundreds, of loyal traditionalist FNM foot soldiers congregated at the Wyndham Nassau Marriott Hotel last night to witness the formation of the new DNA Party.
The Party's base, which is a breakaway from the Governing Free National Movement, has taken off with a BANG!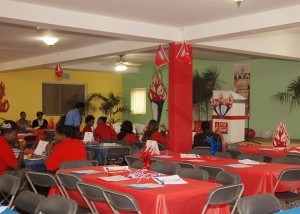 Collecting immense money base of the FNM Party, Branville has successfully collected Wade Sands grandson of Ben Albury and Roscoe Thompson III Grandson of Sir Duward Knowles into the Party's fold. Both are successors from the UBP throne and are known money backers of the FNM.
One observer said to us, "This must be a devastating blow to the FNM government, which we know has lost significant support in its youth base and its financial arm. A large gang of supporters from supporters, generals, council members and branch affiliates were in attendance at last night's launch. There was also in attendance an aide to a sitting Cabinet Member."
Last night Papa engaged the FNM attack machine giving them all instructions to offload a canon attack on the DNA. There is BLOOD IN WATER!
The off springs [DNA] of the FNM is ready for a BIG BIG FIGHT. The new Party has galvanized the support of terminated workers at ZNS, who were once longstanding supporters to the FNM. Present at last night's event was the brother of Dr. Hubert Minnis, who was fired from ZNS. Steve Mckinney from the McKinney Group, which was fired from BIS was also present. William Carroll [BTC Managers UNION BOSS] was also there; another hardcore FNM, who oversaw the termination of scores of FNM workers at ZNS and the sale of BTC to Cable and Wireless.
Sources at the FNM headquarters today tell us Carl Bethel was seen scratching his head, smoking like a chimney and is drinking shots of hard Cuban black coffee as he talks to himself pacing up and down at headquarters on Mackey Street.
How did so many diehards, loyal, hardcore FNM support filled the room is the big question?
An FNM said, "The FNM break-a-way Party has ran off with the base of the FNM Party, how we recover from this is the big question."