Media landscape is changing quickly – PLP grabbing out of the newsrooms raw talent….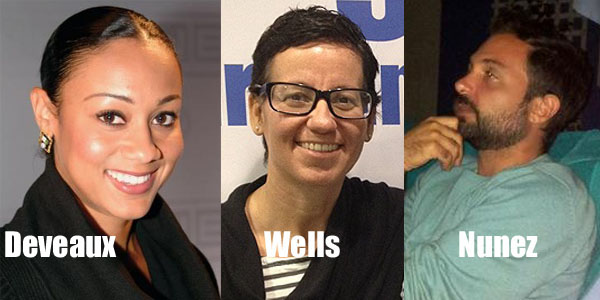 Nassau, Bahamas – Breaking updates coming into Bahamas Press now give us a clearer picture as to where the great shuffles in media are headed.
We can tell you sources deep at Baha Mar report there is a new publicist headed for a top post at that that new property.  Sources in a position to know tell us former Editor of the Guardian, Erica Wells, will fill that vacancy.
But while Baha Mar is picking Guardian talent, we can tell you former editor of the morning Tribune Paco Nunez will take up a post at the Nassau Guardian come Monday morning. Boy, the Nassau Guardian is about to become an interesting read.
Nunez, we know, is one of those writers that are few and far between. Quick on the turnaround and hard on information. He is almost as good as BP.
And while Nunez is gone from the Tribune, the old national terlet paper is headed to be flushed down the sewerage as Eileen Carron is struggling to keep the paper going.
We can also tell you the beautiful NB12's Nikia Deveaux was picked off by Obie Wilchcombe to join the team at Tourism. Deveaux, we are told, caught the eye of the Snitch and like a thunderclap she was gone. All we say to her is this – remember what he did to Bridgewater! We say no more on dat!
All BP tells NB12 is keep Kristina McNeil on da TV – for TV was made for beautiful people – and if she gone – that will be the end of watching yinner.
We report yinner decide!