Watch Save the Bays file an injunction and block this entire idea and we the Bahamian people who are looking for work gets blocked again! SMT!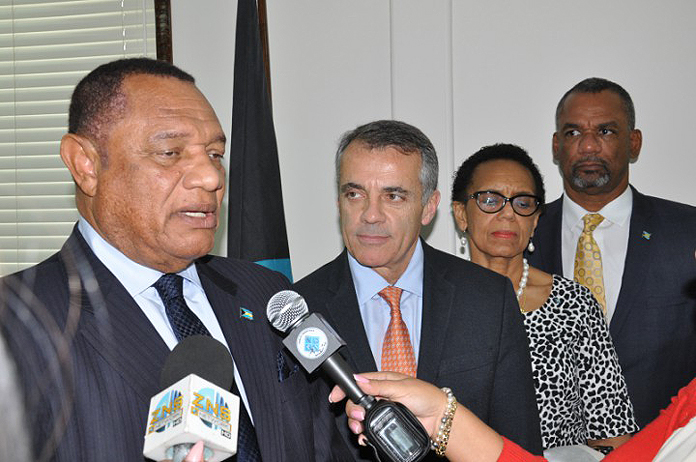 FREEPORT, Grand Bahama – The University of Miami will establish a School of Medicine in Freeport, Prime Minister the Rt. Hon. Perry G. Christie announced during a press briefing on Friday, May 6, 2016 at the offices of the Ministry for Grand Bahama.
This announcement came after the Prime Minister was on island for talks with the Dean of the University of Miami Miller School of Medicine, Dr. Pascal J. Goldschmidt. Accompanying the Prime Minister were: Attorney General and Minister of Legal Affairs, Senator the Hon. Allyson Maynard-Gibson; Minister of Education, Science and Technology, the Hon. Jerome Fitzgerald; Minister for Grand Bahama, the Hon. Dr. Michael Darville; and Minister of Health the Hon. Dr. Perry Gomez.
Prime Minister Christie thanked Dr. Goldschmidt for meeting with them to further discuss the Memorandum of Understanding, signed 14 weeks ago between the Government of The Bahamas and the University of Miami.
The new facility will be a part of the College of The Bahamas, soon to become the University of The Bahamas, and the new hospital in Grand Bahama.
The Prime Minister was pleased to announce that this School of Medicine is a brand — the University of Miami, a university medical school which exists today, and Grand Bahama is the best place to have an extension of the University of Miami.