Cable Bahamas say they want you pay more for its JACKASS service – No EXTRA CHANNELS BUT MORE MONEY FOR BASIC? HELL NO!!!!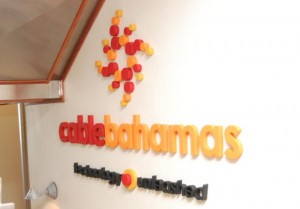 Nassau, Bahamas – Cable Bahamas had unveiled a 37.4 per cent net income increase to $6.339 million for the 2012 first quarter, up from $4.614 million during the same period in 2011.
The company also confirmed its operating income was up 27.1 per cent at $7.854 million, compared to $6.178 million in 2011. If this is so then could someone…ANYONE tell BP, why does Cable Bahamas need to increase its monthly fees to consumers? WE NEED A NEW PRIVATE CABLE COMPANY TO COMPETE IN THIS MARKET!!!!
Today, the Utilities Regulation and Competition Authority (URCA), issued for public consultation, its review of Cable Bahamas Limited's (CBL) application for a permanent price increase for SuperBasic [REVTV Prime] cable television (TV) services.
CBL is seeking a 27% increase in the monthly charge, which would mean a per month price increase of $8 for residential consumers and $13.50 for the commercial customer. The current monthly rates of $30 and $50 respectively have not changed since CBL introduced the service in 1995. URCA has planned a public consultation on the application which will include community meetings in New Providence, Abaco, Exuma, Grand Bahama and Long Island; radio and television appearances, in national and local coverage.
SuperBasic [REVTV Prime] cable television service is a price regulated service. CBL must therefore first obtain URCA's written approval before it can make any price changes to the basic cable TV package. The consultative document outlines URCA's review of CBL's application.
On the basis of the specific financial information provided to URCA by CBL and supporting information from other relevant markets, URCA finds that the requested price increase appears reasonable. The application however raises significant concerns regarding the affordability of necessary television services since there is no lower-priced (more affordable) package.
Readers must remember Cable Bahamas and BTC pays the staff at URCA so what does that mean ga happen?
And get this; URCA will begin a series on Town Meeting around the country on this matter and we at BP invite you to come out, join us in cussing them out…
The first in a series of town meetings is scheduled for Tuesday, September 11th at 6:30 p.m. at the Holy Cross Anglican Church in Highbury Park, off Soldier Road.
This consultation will be open to public comment until October 19, 2012. The consultative document is available on URCA's website, www.urcabahamas.bs. Hard copies may be collected from URCA's office, UBS Annex Building, East Bay Street. Persons should telephone 393 0234 or email info@urcabahamas.bs.
BE THERE AND JOIN THE 'CUSSIN' LINE!!!