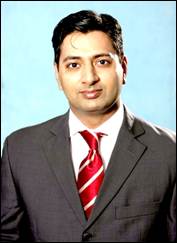 Bahamas Press has learnt the CEO of URCA, USMAN Saadat, has tendered his resignation to the Minister of National Security earlier this week.
We are told the embattled head of the regulatory corporation resignation was accepted by the minister as Saadat is now on an extended vacation leave.
After delivering the scandalous sweetheart deal [ the sale of BTC to Cable and Wireless], Saadat has done his job and now he could go.
We wonder if he has been offered a job at CWC? We shall monitor and see.
Meanwhile Bahamas Press is monitoring events happening in the Nassau Harbour. We can confirm something fishy is happening on the waters.
Last night Butch Stuart's yacht left the post on the east end of the Paradise Island bridge. We know boarding his vessel were George Myers, Butch Stuart [Owner of Sandals], Frank Watson and some 5 Jamaican nationals. The men met in camera in an interesting meeting.
We know WATSON is the only man Papa trust, and Bahamas Press will soon deliver the deal being struck by that secret meeting. We want them to know Bahamas Press was on-board last night pouring the wine glass. We shall see if they ga make a move.
Stay Tuned!..