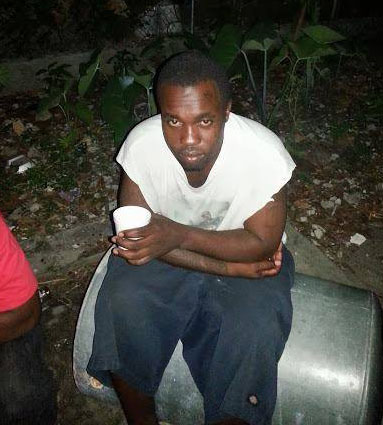 Nassau, Bahamas — Bahamas Press now can report police are looking into that freak  accident on Brougham Street just after 12 midnight which left this young father of two dead.
We reported how a teenager jumped out of  the driver's seat after running her boyfriend's car into the back of Max's [Shown Here] jeep. Max died two hours later while in hospital.
The teen girl fled the scene of the accident, but showed up at PMH  some time later to attend to her own injuries in that incident. The  16-year-old teen was driving the car of her off-duty police officer boyfriend.
Up to press time not a single release has reported a traffic fatality over the weekend. BP is reporting this major cover up now investigated on the Force.
Amazingly no one in the WUTLESS MEDIA knew of the incident. BP knew though….