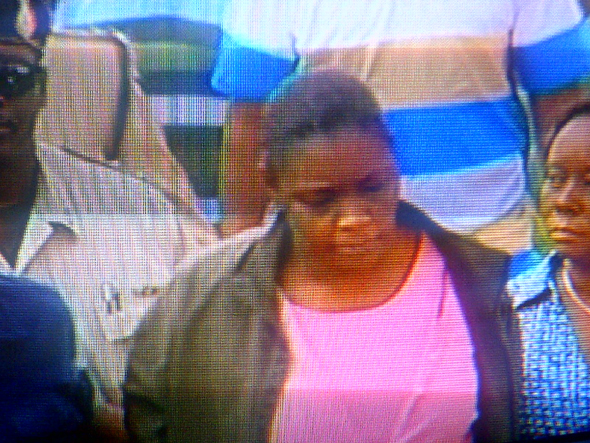 Jermaine Russell a 33-year-old of Pinewood Gardens was also charged in connection with the murder of Stephen Sherman. Now you would remember Bethel was also charged some years back in connection of a shooting death in oakes field. He was out on bail for that murder.

BLOOD IN THE BEDROOM! WHY WOULD A WOMAN CONSPIRE TO KILL HER HUSBAND?
Nassau, Bahamas — This is the woman now being hauled before the courts for abettment to murder in the death of her banker husband Stephen Sherman.
Renae Sherman along with two other men were charged before magistrate court today in connection Stephen's death.
One of the accuse was on bail for the murder of a young man some three years ago. We are recycling murders and grooming new one.
WHAT IS THIS? FAILURE!!!!