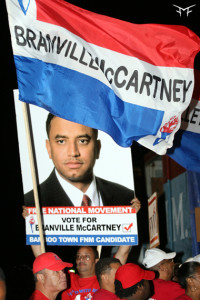 Nassau, Bahamas — Information now into Bahamas Press strikes at the centre of the newly formed Democratic National Alliance Party better known as the DNA.
The organization headed by former FNM Cabinet Minister, Branville McCartney, is under review by the FNM and has become a major game changer for the Party.
Weeks before McCartney revealed his intentions, Bahamas Press was deep in the know! We told you Branville shall resign from the FNM Cabinet, and then again, we reported his intentions to leave the FNM and organize own political pet.
When we reported his breakaway from the FNM we announced that several FNM MPs were headed to do join him. The men later changed their mind and stayed with PAPA.
Some political observers were seen on TV last week, jumping around as if it was the first time they heard about the DNA and acted as if BP said not a damn word about the new Party. However, this morning we have the intel and the information is huge.
Bahamas Press can confirm, operatives deep inside the DNA have entered talks with Free National Movement Party leader Hubert Alexander Ingraham.
Sources in the position to know tell us, Sir Duward Knowles have begun talks between both factions in order to jab a deal and return Branville as a possible successor to the FNM throne.
BP can confirm the deal is to return Branville into the Ingraham Cabinet at the time of a shuffle, which is expected to take place shortly following the June the 2011/12 National budget debate in the Parliament.
We are told the move will catapult Branville into a key Cabinet position and will hopefully by osmosis, draw into the FNM fold scores of angry FNMs who have collected to Bran.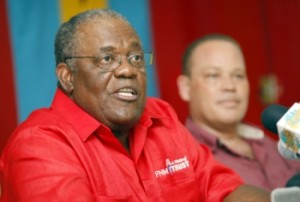 Politicos working for the deal behind the backroom hinted, "This is the reason for the extensive media attacks recently by PLP insiders supporting Branville, namely Philip Galanis and others, to distract media attention of the backroom deal now being struck."
Bahamas Press learnt the FNM is working on a massive October 2011 Convention to announce the new team, which will hopefully include Branville and all his loyal FNM dissidents back into the Party fold. The Convention is expected to crown the Bamboo Town MP as one of the likely successors to the throne of the Party.
Core DNA supporters shocked by the details tell us, "We cannot believe after one week of a major rollout this would happen. McCartney cannot turn back now. He is to deep in. Too many of us have signed up and paid the required $40 to join the Party. What will he do now, abandon us? Well muddo! Don't tell me the blue-eyed boy of Papa throw a Ponzi Scheme on me."
McCartney has cut deep into the FNM support base and a third candidate in any constituency will force a split in the voters supporting McCartney's party and the FNM.
Will the DNA turn DOA [DEAD ON ARRIVAL]? BP is in the room and all we could say is, "It ain't LONG NAH!"