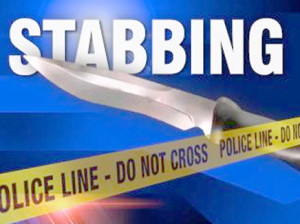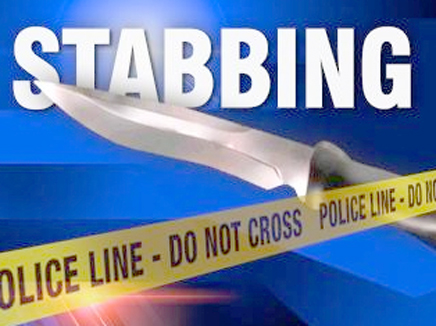 Bimini, Bahamas — Blood is once again running down the drains of the Bahamas and this time Bimini residents are praying they don't have a murder investigation on their hands.
We can tell you a domestic incident early this morning made a turn for the worst when a man stabbed his lover multiple times about her body on the island.
Just shortly after midnight [Thursday morning] the alleged stabber, Nathan Flower, is said to have had into an altercation with his girlfriend, who eyewitnesses alleged, he stabbed about the body. The victim, believed to be in her early twenties is, Sherine Stubbs.
Reports are that following the incident; the accused ran to the northern section of the island in fear of his life and turned himself over to police.
Family members of the victim is said to be incensed following the stabbing, with close friends warning officers to keep the accused behind bars.
Bimini is known for its violent outbursts, rioting and MP pimp slapping incidents. It was back in 2008 when violence erupted on that island, with residents taking the law into their own hands as they ferociously burned down government buildings and vehicles; barricading police into the station following the shooting death of a handcuffed civilian. An on duty officer at a local bar shot the victim. NOT A WORD HAS SINCE COME OUT OF THE MATTER AND THE OFFICE IS SAID TO BE WALKING AROUND ACTING 'BIGITTY' AGAIN!
Following that incident it was said when 'Da SNITCH' landed on the island he was pimp-slapped to the grown by an angry resident and told him to carry his YOU_KNOW_WHAT back to West End.
His visits to that community have been few ever since as one resident puts it, "He only comes to see Capo…just like Nicodemus who went to the Master by night."
Police sources tell us the accused will be arraigned early next week. Meanwhile Stubbs is said to be fighting for her life as she battles on life support in ICU awaiting a specialist.
MORE CRIME NEWS <<<
ARMED ROBBERY ARREST Goldie's Jewelry, Montrose Avenue
Shortly after 12:00 noon on Thursday 24th February, 2011 police received information of an armed robbery at Goldie's Jewelry, Montrose Avenue and Peach Street.  Police responded and met concerned citizens attempting to restrain two (2) males.
It is reported that the males, one of whom was wearing a red and white shirt and the other a blue and white shirt, entered the establishment after exiting off a red and white 650 trail motorbike.  It is further reported that once inside the establishment one of the culprits produced a handgun demanding cash and jewelry.
The men ages 20 and 15 years attempted to leave but were restrained by a group of concerned citizens.  The men are in police custody, investigations continue.
The police wish to thank the members of the public for their assistance in the fight against crime. However, we ask that you exercise extreme caution when approaching armed suspects.

Another Stabbing between two 'JUNGALISS' in Jones Town Eight Mile Rock
At 5:40pm yesterday, Wednesday 23rd February, 2011, the police were notified that two women were fighting in the Jones Town area of Eight Mile Rock.  Both women – DOB 2.9.74 and 25.9.89 – are from the Jones Town area were involved in a fight, resulting from a confrontation that took place a few weeks ago.
The older female reported that she was stabbed on the left side of the neck with a bottle by the younger female and the younger female alleged that she was stabbed in the chest with a broken bottle by the older female.  Both victims were taken to the Rand Memorial Hospital by ambulance and attended by doctor.
The thirty-six year old was treated and discharged last evening and the twenty-one year old was kept overnight and released this afternoon.
Additionally, 20 year old female of Jones Town (daughter of the 36-year-old) was also arrested during the initial investigations after she was found in possession of a knife.  Investigations are being continued by officers from the Central Detective Unit.