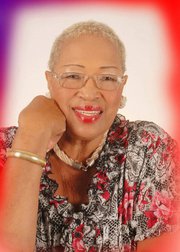 Bahamas Press is praying for the families of the young who suddenly departed this life in the last week:
Anthony Rolle 20 of Claridge Road, Jessica Solomon 22, Degreory Hendfield – Died in Miami, Lyvette Charles 25, and Kaynisha McBride 24 – Murdered while in a car in Grand Bahama…
We also pray in particular for the family of Ms. Patricia Johnson Council Rep. for the Free National Movement Woman's Association and Trustee for the Free National Movement Elizabeth Constituency Association. May she rest in peace! Amen!
May they all rest in peace…