Young FIU College Student Patreka-Brazell Romer died after suffering a fractured ankle –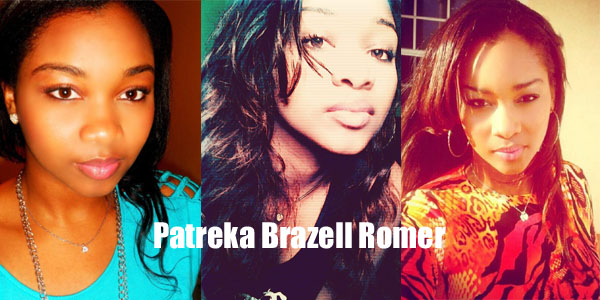 Family want answers from Hospital!
Freeport, Bahamas — What began as a fractured ankle in late January now has rendered a beautiful, young, promising 21-year-old FIU student dead Sunday morning in Grand Bahama.
Bahamas Press learned as much today after what some friends on the island of Grand Bahama have screamed "negligence" at the Rand Memorial Hospital caused the incident.
Patreka-Brazell Romer, who hails from Morgan's Bluff North Andros, was a student at Florida International University Honors College in the discipline of Finance.
She was to graduate this coming May with honours. Some described her as being one of the brightest in her class.
"Patreka was indeed an intelligent girl. Some would say naturally intellectual and beautiful…" a college friend told BP, fighting back tears.
BP has learnt, following the fracture, Patreka traveled to Grand Bahama where some of her relatives resided and, following that flight, she began to feel uneasy in her cast.
Reports from sources confirmed the young woman reported to the Rand Memorial to inquire about her condition, as she became concerned.
"She started having pains and was taken to the hospital where they took off her cast and examined her leg and said they saw nothing and decided to send her home," the source told BP.
We have learnt that it was then, following that quick review, checkup, and discharge, that the young woman went home and begin googling her condition as she felt more uneasiness with the way she had begun breathing. She began having serious battles breathing and, by the time she returned to the hospital, she did not have a pulse and became unconscious.
By that time the Rand medical team sprang into action, reviving the young woman for a short period. And again as she slipped away into unconsciousness and died.
A medical official told Bahamas Press, "One must wonder what kind of practitioners we have at the Rand? A swollen fracture could only suggest clotting around an infected area. A CT Scan should have been done in this incident, but you must wonder if one is even operational in the Grand Bahama area."
Family and friends are distraught following the incident and many are screaming what kind of medical treatments are going down in Freeport.
The former Miss Bahamas beauty contestant was also celebrated by the pageant organizers yesterday in a statement which read:
"It is with profound sadness that the Miss Bahamas Organization offers condolences to the family of one of our group's members, the lovely Patreka Romer. Patreka passed away suddenly early this morning. She had applied to enter this year's Miss World Bahamas pageant and we were looking forward to welcoming this gorgeous, intelligent young woman as a contestant. To say that we are stunned at her passing is an understatement! This beautiful angel has gone on to meet her maker. Perhaps she is now wearing a heavenly crown! May she rest in peace."
Farewell Patreka. BP has lost a wonderful and beautiful follower….
We report yinner decide!